Coronavirus (COVID-19) Update
Enjoy a fully remote summer of professional education at the Silicon Valley Campus and the re-emergence of in-person courses in September. Visit our COVID update page.
The impact of inspired learning
Learn how individualized interventions can make a tremendous impact in the classroom, in private practice, and in the home. In one of the few Association of Educational Therapists-approved training programs, you will learn to assess the different challenges students have so you can effectively collaborate with an educational team and understand the underlying theory and the latest research to implement practical strategies for learning.
Teachers, tutors, resource specialists, and aspiring educational therapists will learn to empower and inspire their students. Material also supports you in setting up your own clinical practice.
Educational Therapy certificate program objectives
Understand challenges faced by students with ADHD, autism, Asperger's Syndrome, nonverbal learning disorder, sensory integration disorder, fetal alcohol syndrome, oppositional defiant disorder, and other learning differences
Comprehend the theories, issues, strategies, and materials related to the assessment and instruction of students with reading difficulties
Apply strategies for helping students understand computation and problem-solving in mathematics
Develop a business plan for managing your own clinical practice
Use assessment tools and procedures frequently used in educational therapy settings
Our Educational Therapy students
General and special education teachers
Reading and math specialists
Social workers
Speech therapists
Counselors who've earned additional certifications
Parents of people who may benefit from educational therapy
School administrators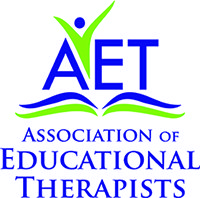 AET-approved
The UCSC Silicon Valley Professional Educational Therapy certificate program is approved by the Association of Educational Therapists. Founded in 1979, AET defines and sets standards for the professional practice of educational therapy. Educational therapists provide a broad range of individualized educational interventions for children and adults with learning disabilities and other learning challenges. See the Professional Development section below for more information.
---
Estimated Cost (You pay only for courses you enroll in): $6,300. Estimated program cost does not include additional costs for mentorship. | International Tuition Cost
Required Credits: Total Required: 30 units (10–11 courses). 21 units (7) required courses, 4 units (2–3) electives, and end with the 5-unit capstone course, followed by certificate review.
Duration: A full-time student can complete the certificate in about two years.
AET-Approved
The UCSC Extension Educational Therapy certificate program is approved by the Association of Educational Therapists. Alumni of the Educational Therapy program proceed through the AET membership process faster than those students who graduated from a non-AET approved school. UCSC Extension students may apply for scholarships to attend AET's annual conference.
AET Certification
Visit the Association of Educational Therapy, to learn more about the organization's own certification requirements.
Licensure and Certification Policy
The certification by the AET is optional for practice in the field. There is currently no state licensure for educational therapy.
Please see our Licensure and Certification Policy to learn more.
Please review the course descriptions to ensure that you have taken necessary prerequisites or meet the requirements through job experience or previous education.
Note: We require a bachelor's degree and preferably some experience working with children to complete this certificate program.
If you do not have an educational background, we strongly recommend that you enroll in the following courses.
Certificate Program Chair
Certificate Program Advisory Committee
You can enroll in a certificate program any time during your studies.
Once you create your student account, you can enroll in a certificate program. Although you can enroll in a program at any time, the benefit of enrolling early is that it locks in your certificate requirements. This means that even if program requirements change, the requirements to complete your certificate will remain the same for you.
You must enroll in the certificate program before enrolling in the Certificate Completion Review.
You have a total of five years to complete all necessary courses in a certificate program.
All the necessary units in a certificate must be completed within a five-year window. The clock begins on the first day of your first course in the certificate program. For example, if you started a course on Sept. 5, 2017, you would have to complete all of the required units in this certificate by Sept. 4, 2022.
Enrolling in a certificate program does not trigger the beginning of the five-year window. It begins the first day of the first course that applies to a certificate program.
The Certificate Completion Review process does not have to occur within the five-year timeframe.
Please note that only letter grades of C- or higher may be applied to a certificate, and in some programs, students may have more stringent requirements. Students in most employer- and government-sponsored payment programs, such as workforce development, as well as international students on F-1 visas, need to maintain a B average to meet their requirements. Personal Financial Planning students have additional grade requirements for individual courses to attain a certificate.
See Grading and Credits Policy for further information.