The impact of inspired learning
Learn how individualized interventions can make a tremendous impact in the classroom, in private practice, and in the home. In one of the few Association of Educational Therapists-approved training programs, you will learn to assess the different challenges students have so you can effectively collaborate with an educational team and understand the underlying theory and the latest research to implement practical strategies for learning.
Teachers, tutors, resource specialists, and aspiring educational therapists will learn to empower and inspire their students. The material also supports you in setting up your own clinical practice.
Educational and therapeutic strategy
Our curriculum guides you to combine educational and therapeutic strategies—for evaluation, remediation, advocacy, and case management—on behalf of individuals with learning differences.
Gain one-on-one experience
Educational therapists work one-on-one through using socio-emotional, psycho-educational, and neuropsychological paradigms to develop individualized learning and treatment plans. They alleviate learning difficulties by using individuals' strengths to overcome challenges.
Our Educational Therapy students
This program is designed for all educators, psychologists, marriage and family therapists, and other allied professionals at all levels as well as individuals interested in learning enrichment.
Educational Therapy certificate program objectives
Understand challenges faced by students with dyslexia, dyscalculia, ADHD, autism spectrum, and other learning differences.
Comprehend the theories, issues, strategies, and materials related to the assessment and instruction of students with reading difficulties.
Learn how dyscalculia impacts learning and apply strategies for helping students understand computation and problem-solving in mathematics.
Employ ethical principles in the field, and develop a business plan for managing a clinical practice.
Use and understand assessment tools and procedures frequently used in educational therapy settings.
Gain a deeper understanding of the priorities of learners, their needs, and the process of building a remediation plan.
Suitability for practice
The UCSC Silicon Valley Extension Educational Therapy program is committed to candidates' development of ethical practice, establishment of professional boundaries, client confidentiality, and their awareness of internship competence and personal limitations.
AET Code of Conduct
At any time during a candidate's progress through the internship, should a significant concern regarding the candidate's suitability for the profession occur, in accordance with the AET Code of Conduct and based on the candidate's apparent behavior, a committee of program director, program manager, program chair and mentor shall convene to review the candidate's conduct and performance. The committee shall interview the student and person(s) who raised the concern and consult with administration. After careful deliberation, the committee will determine, whether or not there is a basis for concern and, if there is a basis for concern, will determine a course of action, which could include possible immediate program disqualification or substantive remediation that can involve course or clinical placement or repetition. Should a candidate wish to appeal the review committee's decision, the same procedures would be followed for appealing an academic decision as described in the UCSC Extension policies.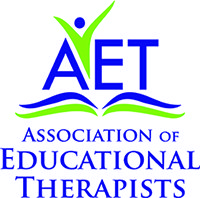 AET-approved
The UCSC Silicon Valley Professional Educational Therapy certificate program is approved by the Association of Educational Therapists. Founded in 1979, AET defines and sets standards for the professional practice of educational therapy. Educational therapists provide a broad range of individualized educational interventions for children and adults with learning disabilities and other learning challenges.
See the Professional Development section below for more information on AET.
Recent online events
Intro to 2e: Understanding Bright Students Who Strugglet
Join us for an interactive discussion about the twice-exceptional (2e) learner. We'll talk about how to reframe the situation, reduce stress, work with unexpected behaviors, and help neurodivergent, 2e children feel supported. (July 2023)
Teaching the Struggling Student
Learn about how to identify and work with students who have common learning differences in this in-depth overview presentation by Diana Kenney, an educational therapist and instructor in the UCSC Extension certificate program. (May 2023)
Changing One Life at a Time
Enjoy this discussion among teachers & students as they talk about why they've dedicated themselves to this work. They share what it's like to get started and grow your career in different sectors. (June 2022)
Estimated Cost: Starts at $6,090. Does not include potential practicum or internship costs. (You pay only for courses you enroll in.) | International Tuition Cost
Program Requirements: 10–11 courses (minimum 30 quarter units). Take 8 required courses (26 quarter units) and 2–3 elective courses (minimum 4 quarter units). End certificate review.
Minimum Hours of Instruction: 300 hours of instruction.
Estimated Duration: A full-time student can complete the certificate in about two years.