Career Services Resource Hub
Welcome to the UCSC Silicon Valley Extension Career Services Resource Hub where you can:
Explore the latest job search techniques;
Get the support you need for a successful job search;
Discover new job opportunities; and
Career-related course offerings.
You can find worksheets and information to help you get started in your job search and refine your presentation. Polish up your resumé, practice your networking skills, and learn about LinkedIn strategy, personal branding, diversity centers, and upcoming career fairs. It's never too early to get started and see what's out there for you.
Earn a badge in Soft Skills
"Soft skills aren't as soft as they sound. In fact, they can make or break your career—especially when it comes to remote work."*
UCSC Silicon Valley Extension is offering a self-directed, online soft skills course for anyone who wants to improve their ability to interact successfully with colleagues, managers, employees, and friends. Soft skills are those skills that help to shape your personal habits and traits and guide how well you work with others. These kinds of skills are as crucial (or more) to career success as technological expertise, according to research. Learning these types of skills has been shown to reduce job loss due to automation.
The soft skills that you learn in this course will make you more marketable to employers and improve your networking skills. At the completion of this 0.5 CEU course, you will earn a badge to add to your LinkedIn profile and resume.
*Forbes article: The top 25 soft skills remote workers need in 2021, Jan 12, 2021
Job opportunities
On campus job board
In Silicon Valley it's often as much about who you know as what you know. Think of our instructors, program chairs, advisory boards, and recruitment partners as your professional network. You'll find new job listings every week on the UCSC Silicon Valley Extension Job Board in the break room on campus.
Know about a great job?
Are you a recruiter, business, or industry professional looking for employees who are skilled in the latest methods and best practices to get the job done? Let us know. Please email jobs and internships to svjobs@ucsc.edu so we can post it on the UCSC Silicon Valley Extension Job Board.
Career-related course offerings
Check out these courses that can help you navigate the Silicon Valley job hunt...
Career fairs • events • webinars
Visit the UCSC Silicon Valley Extension Events page for information about our free Job Market Insights webinar series and other discussions about the job market and our YouTube page for recordings of the events you missed.
Subscribe to our newsletter for the latest information.
Multiple virtual career fairs happen every month for Silicon Valley jobs!
The UC Santa Cruz Alumni Events page and the University of California Alumni Career Network also have some helpful networking events and career advice.
UCSC videos and workshops—Check out various career advice videos on topics from researching companies to creating a strong resume and effective strategies to aid you in your career development.
Employment Development Department Job Fairs and Workshops
Learn Advanced Management Communication Techniques
During this webinar, UCSC Silicon Valley Extension instructor Craig Harrison will provide tips and stories about recruiting approaches—the good and the bad; explore the intersection of meta messages and microaggressions; and facilitate an activity to enhance your executive presence and self-confidence. He'll also preview a new seven-week online course—Advanced Management Communication—which covers the nexus of communication and leadership during this watershed year of tumult and turmoil. Never has the role of the manager been more vital. (Sept. 30, 2020)
Managing the Emotions of a Job Search
Despite COVID-19, job losses, and the economic downturn, there are new opportunities for job seekers and you shouldn't be discouraged. Join HR instructor Leon Bezdikian, B.A., vice president of human resources at Eta Compute with more than 30 years of experience in the high tech industry. (Sept. 9, 2020)
Job Search Strategies—A New Mindset to Step Up Your Game
A job search, with all its challenges and uncertainties, has its ups and downs. The key to handling the emotional roller coaster is to work your way through your distress, doubt, and depression. Join HR instructor Marco Rosa, MA, to learn new thoughts, ideas, and tools to finally land on hope, elation, and self-assuredness. (July 1, 2020)
Energize Your Job Search
Jennifer Smith, a career coach with The Muse, offers up a framework to spark momentum for a purposeful job search in this 60-minute webinar. She lists four steps: reset, reflect, reclaim, and reinvigorate, and answers questions about interview preparation, networking, and setting small steps to meet career goals. (June 10, 2020)
Designing your Professional Life in Uncertain Times
We change jobs throughout our lives, pivoting to new careers and often shifting gears completely. How do we design our own outcome and build a professional career that develops throughout our lives?. Learn some valuable lifetime skills and highly practical tips from Reynold Lewke, M.S., M.B.A, LLB, a corporate attorney, litigator, author, career coach, and business advisor, who will talk about how he's proactively shaped his own career and helped thousands of others do the same. (May 27, 2020)
Emerging From the Job Market Chaos: Part III—A More Successful You
In Part 3 of "Emerging from the Job Market Chaos: A More Successful You?", P.K. Agarwal, dean of UCSC Silicon Valley Extension, shares some tips for building your professional career in the midst of a pandemic. (May 11, 2020)
Your job search during COVID-19
Yvette Gullatt, UC vice provost, interviews Dana Manciagli, career expert and UC Santa Barbara alumna. Dana offers concrete tips to help you maximize your job search, identify job leads and remain positive during times of change. (April 20, 2020)
State & federal job resources
The Employment Development Department (EDD) provides a comprehensive range of employment and training services in partnership with state and local agencies and organizations. Visit the EDD website for everything from job search tools to labor market information in individual counties.
Stay in touch
And, keep us posted. Give us a call or message us on LinkedIn and let us know about your new job. We love to highlight our students and alumni. What worked? What didn't? Who gave you the hand you needed? What advice do you have for our students? Let us tell your story in a blog post.
Discounted Career Coaching with The Muse Career Connect
UCSC Extension students and alumni are eligible for a 10 percent discount toward a suite of services for professional advancement and career coaching with The Muse Coach Connect. You can choose from career coaching services such as cover letter writing, a resume and LinkedIn review, job search and interview strategy, and more.
---
RESUME WRITING
A resume summarizes your career readiness skills, education, and experiences with the intent of convincing an employer to invite you for an interview.
COVER LETTER
A cover letter is a three- to four-paragraph personalized note to an employer that helps your application stand out from the others
INTERVIEW WORKSHEET
If you're unsure about your career goals or feel that you lack knowledge to pursue the career you want, informational interviewing is for you
---
INTERVIEW QUESTION GUIDE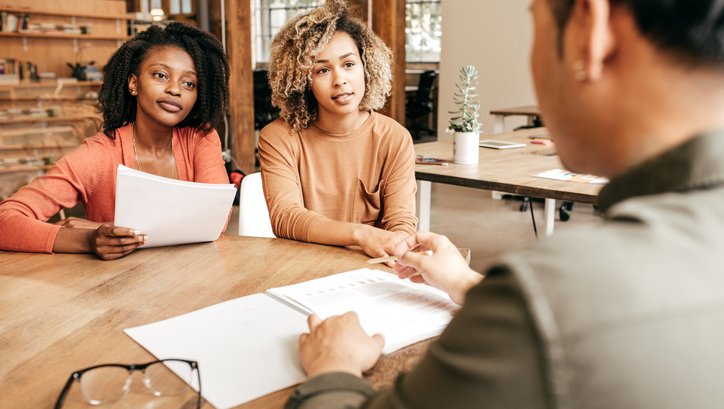 Tell me about yourself. What unique qualities would you bring to the job? What are your strengths? Weaknesses? What motivates you to put forth your greatest effort?
NEGOTIATING SALARY
Negotiating salary can be uncomfortable, but it doesn't have to be. Being aware of salary options shows you are fully aware of the job you are applying for.
LINKEDIN GUIDE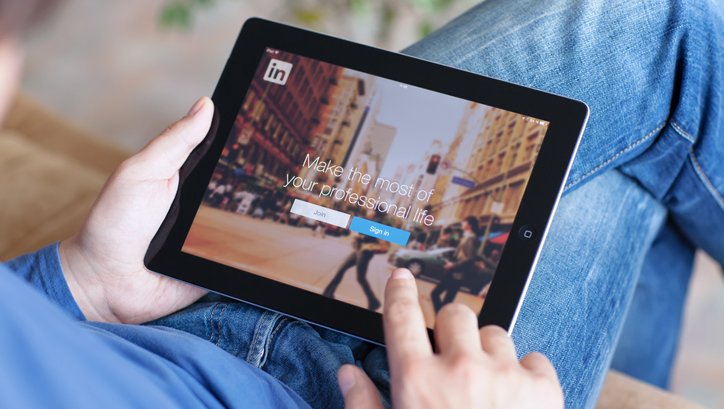 People with complete profiles are 40 times more likely to receive opportunities through LinkedIn.
---
NETWORKING GUIDE
Only 10-20 percent of jobs are advertised to the public. Networking remains the No. 1 job search strategy
DIVERSITY CAREER WEBSITES
Diversity is critical for a strong workforce. Click to learn more about resources for Students of Color, Women, Students with Disabilities, Veterans, International Students, and LGBTQ+ Students, and more.
CAREER FAIR GUIDE
Realize that your first job is just that; your first job. It may not be your dream job, but it can serve as a stepping stone to a brighter career path. The hardest job you will ever have is finding the right job.