Career Services Resource Hub
Explore the latest job search techniques.
Enroll in career-related courses.
Gain support for a successful job search

Worksheets, strategies, and discounted coaching to help you get started in your job search and refine your presentation.
Polish up your resumé, practice your networking skills, and learn about LinkedIn strategy, personal branding, and diversity centers.

Discover new job opportunities & job fairs.
It's never too early to get started and see what's out there for you.
Earn a badge in soft skills
"Soft skills aren't as soft as they sound. In fact, they can make or break your career—especially when it comes to remote work."
A free, self-directed, online soft skills course for anyone who wants to improve their ability to interact successfully with colleagues, managers, employees, and friends
Earn a badge for your LinkedIn profile and resume.
Earn CEUs: 0.5
Soft skills help shape your personal habits and traits and guide how well you work with others. They are as crucial (or more) to career success as technological expertise.
The soft skills that you learn in this course will make you more marketable to employers, improve your networking skills, and reduce job loss vulnerability due to automation.
The next Soft Skills course is open for enrollment!
You can enroll in this self-paced, online section through Oct. 21.
Career-related course offerings
Learn about these courses that can help you navigate the Silicon Valley job hunt.
Redesigning Your Career - Accelerated Weekend Career Workshop
Identify hidden career opportunities that fit your current career aspirations and your future career goals and develop an effective marketing strategy and action plan. Practice live interviews and participate in valuable feedback sessions.
---
Advanced Management Communication
Build communication and leadership skills to interview others and listen intently. We'll role play, write and deliver stories, reports, and presentations, and engage in coaching, research and reflection.
---
Mastering Data Structures and Algorithms: A Practical Approach
Prepare to answer questions and solve problems related to data structures and algorithms that often come up in Silicon Valley job interviews.
---
Data Structures and Algorithms Using Python
After gaining experience with data structures and algorithms, you can implement them easily using Python, and practice common interview questions known as "algorithms for interviews" (AFI). You'll be able to confidently attend Google, Amazon, and Facebook interviews.
---

Interviewing For Success: Using Structured Interviewing Techniques
Make more effective candidate selection and hiring decisions by improving your interviewing skills and evaluation techniques through discussion, lecture, role-playing, and videotaping. The course is focused on the needs of staffing professionals, managers, and supervisors, however, everyone will gain distinctive interviewing skills.
---
Final Project: Preparing Your Job Search
Develop your portfolio and resume the type of job desired in the tech writing and communications field, tailor your social media branding, and prepare for interviews.
Forage—a virtual internship program
Forage is a free and open-access online library of employer-designed job simulations.
Video instructions and materials created by employees within your chosen organization
Work that reflects real day-to-day tasks of interns and graduates
The chance to compare your work with that of a graduate at your chosen organization
To learn more about Forage, and join 2 million students worldwide, get started today!
Get your resume into the right hands
Employers are using cutting-edge technologies and AI to filter resumes. That's why UCSC Silicon Valley Extension has partnered with Jobscan to help you create resumes that land on the right desk.
Career fairs • events • webinars
Branching Out: Learn to Brand Yourself
Learn to reconstruct your brand by identifying your unique characteristics and capturing your transferable skills while translating your new brand in a way that will resonate with hiring managers. (Jan. 27, 2022)
Research your job options
The Employment Development Department (EDD) provides a comprehensive range of employment and training services in partnership with state and local agencies and organizations. Visit the EDD website for everything from job search tools to labor market information in individual counties and the U.S. Bureau of Labor Statistics for information on the job outlook.
---
RESUME WRITING
A resume summarizes your career readiness skills, education, and experiences with the intent of convincing an employer to invite you for an interview.
COVER LETTER
A cover letter is a three- to four-paragraph personalized note to an employer that helps your application stand out from the others
INTERVIEW WORKSHEET
If you're unsure about your career goals or feel that you lack knowledge to pursue the career you want, informational interviewing is for you
---
INTERVIEW QUESTION GUIDE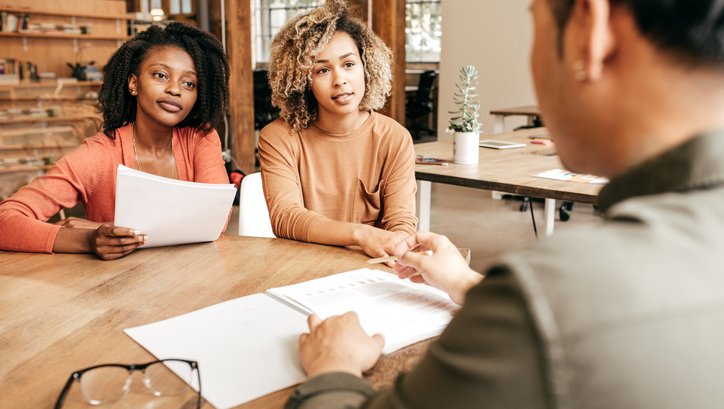 Tell me about yourself. What unique qualities would you bring to the job? What are your strengths? Weaknesses? What motivates you to put forth your greatest effort?
NEGOTIATING SALARY
Negotiating salary can be uncomfortable, but it doesn't have to be. Being aware of salary options shows you are fully aware of the job you are applying for.
LINKEDIN GUIDE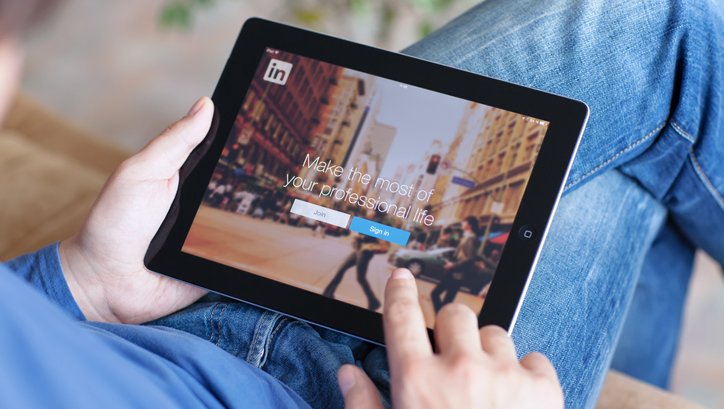 People with complete profiles are 40 times more likely to receive opportunities through LinkedIn.
---
NETWORKING GUIDE
Only 10-20 percent of jobs are advertised to the public. Networking remains the No. 1 job search strategy
DIVERSITY CAREER WEBSITES
Diversity is critical for a strong workforce. Learn more about resources for students of color, women, students with disabilities, veterans, international students, and LGBTQ+ students.
CAREER FAIR GUIDE
Realize that your first job is just that; your first job. It may not be your dream job, but it can serve as a stepping stone to a brighter career path. The hardest job you will ever have is finding the right job.