English for a global world
A specialized sequence of courses in linguistics and education prepare instructors to teach immigrants and foreign nationals or travel abroad to teach English. In this program you will learn best practices to teach English to nonnative speakers at all stages of language acquisition, as well as how to communicate effectively with a diverse audience, in terms of culture and nationality. Empower your students—and ultimately yourself.
TESOL certificate program objectives
Assess and evaluate a student's level of English language knowledge.
Teach English grammar and writing to nonnative speakers.
Understand bilingual and English language development.
Address students at all levels of language acquisition and tailor your instruction accordingly.
---
Required Credits: Total Required: 27 units. Take 6 required courses (18 units) of required credit, 2-4 courses (4 units) of elective credit. End with capstone course (5 units) followed by certificate review.
Duration: A full-time student can complete the certificate in 9–12 months.
Please review the course descriptions to ensure that you have taken necessary prerequisites or meet the requirements through job experience or previous education.
Recommended Course Sequence
Transfer Your TESOL Certificate Units to a Master's Program
Notre Dame de Namur University Master's Degree in TESOL
Completion of the UCSC Silicon Valley Extension TESOL program counts towards one year toward the Master of Arts TESOL program at Notre Dame de Namur University. The NDNU TESOL Master's program is fully online. UCSC Extension students with a TESOL certificate would have to take five courses (15 units) to complete the Master of Arts.
University of San Francisco Master's Degree in TESOL
Completion of the UCSC Silicon Valley Extension TESOL program counts towards one year of the Master of Arts TESOL program at University of San Francisco.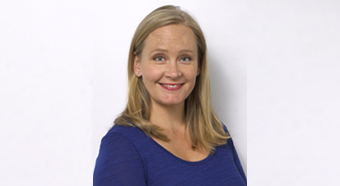 JESSE GILLISPIE, Ph.D., a University of California, Santa Cruz writing instructor, has a doctorate in education with an emphasis in applied linguistics and language in social interaction. She has written about and conducted research on the relationship between language, identity and learning. Gillispie has worked with English language learners from elementary students to postdoctoral researchers and has presented her work at numerous conferences including ethnography forums, the American Anthropological Association, the American Educational Research Association, and the American Association of Applied Linguistics. Her publications and conference presentations span topics covering identity development and second language learning, teaching and learning in everyday classroom interaction, and the role of classroom management in student success and identity development. A native of Northern California, she lived in Germany and France before settling in the Bay Area.
You can enroll in a certificate program any time during your studies.
Once you create your student account, you can enroll in a certificate program. Although you can enroll in a program at any time, the benefit of enrolling early is that it locks in your certificate requirements. This means that even if program requirements change, the requirements to complete your certificate will remain the same for you.
You must enroll in the certificate program before enrolling in the Certificate Completion Review.
You have a total of five years to complete all necessary courses in a certificate program.
All the necessary units in a certificate must be completed within a five-year window. The clock begins on the first day of your first course in the certificate program. For example, if you started a course on Sept. 5, 2017, you would have to complete all of the required units in this certificate by Sept. 4, 2022.
Enrolling in a certificate program does not trigger the beginning of the five-year window. It begins the first day of the first course that applies to a certificate program.
The Certificate Completion Review process does not have to occur within the five-year timeframe.
Our recent stories on TESOL