Building Closed Memorial Day Weekend
The Silicon Valley Campus is closed Saturday, May 27 through Monday, May 29, 2023, in honor of Memorial Day. We will reopen for classes on Tuesday.
Instructor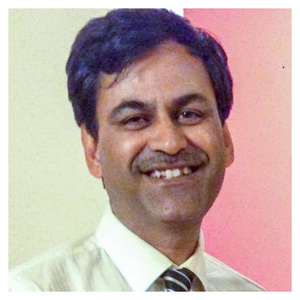 ---
SANJAY BHATIA, B.S., PMP®, director of program management at Exabeam, has over 23 years of experience managing and developing large-scale enterprise software applications. He has held senior management positions at various companies in Silicon Valley, where he regularly delivered complex projects involving global teams in fast-paced environments with aggressive schedules.
Associated Program(s)
Administrative Professionals
CPA Preparation
Lean-Agile Project Management
Business Administration
Project and Program Management
Sanjay Bhatia's courses currently open for enrollment
| Start Date | End Date | Quarter Units | Location | Cost | |
| --- | --- | --- | --- | --- | --- |
| 07-10-2023 | 08-16-2023 | 1.5 | Online | $750.00 | Enroll |
| Start Date | End Date | Quarter Units | Location | Cost | |
| --- | --- | --- | --- | --- | --- |
| 07-31-2023 | 08-28-2023 | 1.5 | SANTA CLARA / REMOTE | $700.00 | Enroll |
| Start Date | End Date | Quarter Units | Location | Cost | |
| --- | --- | --- | --- | --- | --- |
| 09-07-2023 | 11-09-2023 | 3.0 | SANTA CLARA / REMOTE | $900.00 | Enroll |
| Start Date | End Date | Quarter Units | Location | Cost | |
| --- | --- | --- | --- | --- | --- |
| 06-29-2023 | 08-04-2023 | 1.5 | Online | $775.00 | Enroll |
| Start Date | End Date | Quarter Units | Location | Cost | |
| --- | --- | --- | --- | --- | --- |
| 09-18-2023 | 10-27-2023 | 1.5 | Online | $775.00 | Enroll |