Fall Hours • COVID-19 Update
The Silicon Valley Campus is open 4–9:30 p.m. on Monday–Friday and 8 a.m.–5 p.m. on Saturday.
All campus visitors must be vaccinated, wear a mask, & submit a COVID symptom check. Visit our COVID page for updates.
Instructor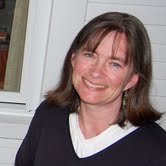 Audrey A Blumeneau

LinkedIn
---
AUDREY BLUMENEAU, M.Ed., runs a private consulting firm, which develops, implements and maintains websites for a diverse clientele that includes large businesses, small start-ups, nonprofits and regional associations. She has taught HTML, Cascading Style Sheets, and Dreamweaver courses at UCSC Extension since 1999. She has worked as a technology instructor as part of a Gender Equity Grant from the National Science Foundation.
Audrey A Blumeneau's courses currently open for enrollment
| Start Date | End Date | Units | Meeting Type | Cost | |
| --- | --- | --- | --- | --- | --- |
| 03-11-2022 | 04-15-2022 | 2.0 | Live-Online | $715.00 | Enroll |
| Start Date | End Date | Units | Meeting Type | Cost | |
| --- | --- | --- | --- | --- | --- |
| 02-11-2022 | 03-18-2022 | 2.0 | Live-Online | $715.00 | Enroll |
| Start Date | End Date | Units | Meeting Type | Cost | |
| --- | --- | --- | --- | --- | --- |
| 01-11-2022 | 02-20-2022 | 2.0 | Live-Online | $715.00 | Enroll |